What Customers really want from Installers
Floor covering customers want beautiful, long wearing floors. But, let's face it, when it comes to great installation, that part usually goes un-noticed. In fact, when installation is noticed it's probably a bad thing!
Seam Master understands how much skill, experience and knowledge installers must have in order to give customs what the quality, great seams, no smoke and odor from seaming irons, excellent pattern matching and most important, the haste free installation they desire. Our business is to help installers deliver great installation.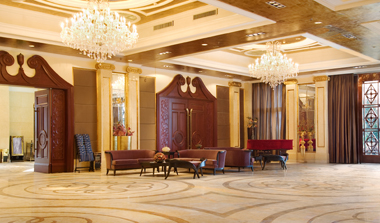 Innovative Solutions for a Changing Market
What makes the installer's job so hard is that the flooring market is always changing. It's not just the latest fashion trend or style, it's new backings, it's new materials, it's "Going Green," it's new installation requirements from manufacturers. And, installers need to be up on the latest tools, the latest methods and the latest information so they can solve each individual problem, for each individual installation, in an ever changing market.
Seam Master's mission is help by providing total installation solutions in this rapidly changing market. That means being innovative, fresh and sometimes a little different. Innovation is in Seam Master's DNA. It starts with our unique manufacturing process that actually fuses the adhesive to the webbing of our seaming tapes for more consistent performance. We are the only seaming tape provider that makes their own adhesives to the specific needs of the carpet installer. Seam Master was also the first to produce the patented 6-inch seaming tape. Now, Seam Master continues to innovative with the Koolglide™ System, the Signature Series and our Total Installation Solutions, installer education and technical support program.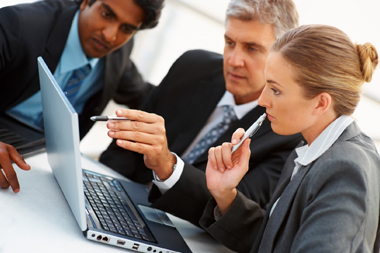 These innovations are all geared to the solving installation problems in a changing market. The new Koolglide™ and Signature Series lines, for example, are specifically designed to reduce heat distortion with the new backings, make pattern matching easy, and accommodate a wider range of backings — especially the new biomaterials. And, our new seam sealing system aims to make seam sealing easier as manufacturers step-up enforcement of their seam sealing requirement.
Healthy Living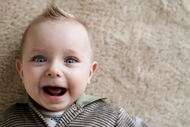 Many of Seam Master's innovations aim to create a healthier environment for the installer and their customer. The Seam Master Koolglide™ System eliminates the smoke and odor common to hot iron seaming. And, the Koolglide™ uses less energy than conventional seaming irons. Seam Master's Koolglide™ and Signature Series tapes both reduce the petro-chemicals that are used in other adhesives and replace them with natural ingredients — actually the same type of biomaterials used in many backings. We think, the smell of burning oil is another thing that should go un-noticed by your customer.
Total Installation Solutions
Seam Master products provide total installation solutions for seam peaking, heat distortion, pattern matching, unpleasant smoke and many other common installation problems. Let us help you give your customers what they really want: beautiful, long-wearing flooring and perfect, hassle free installation.